As we were driving from the west side to the east side of Florida we drove through LOTS of love bugs. We were "Lovin' the Love Bugs"
So what are 'Love Bugs'?
There are swarms of them for miles all over certain parts of Florida.
There is no way to avoid them while driving down the highway.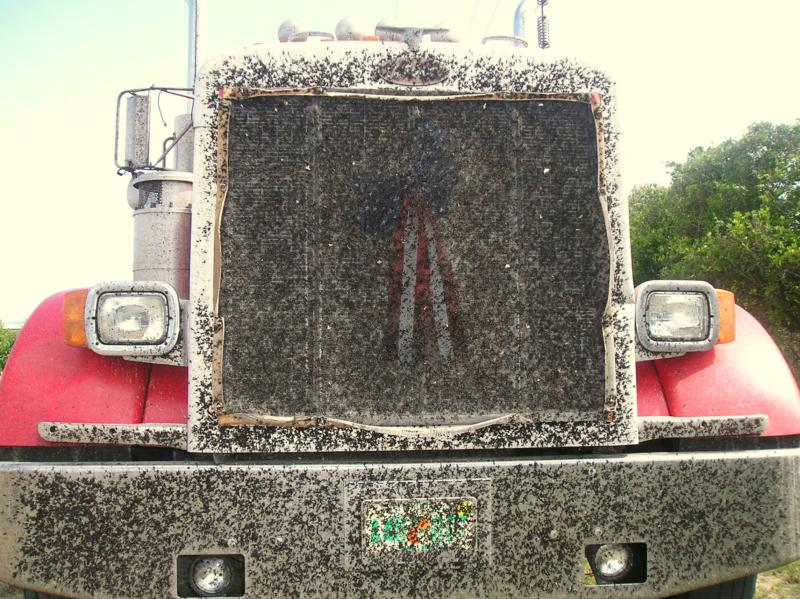 If left on the paint of your car the acid in these bugs will eat the paint from the vehicle.
Why are these called love bugs?
Always together stuck to each other, they are in love.
________________________________________